Morning Melodies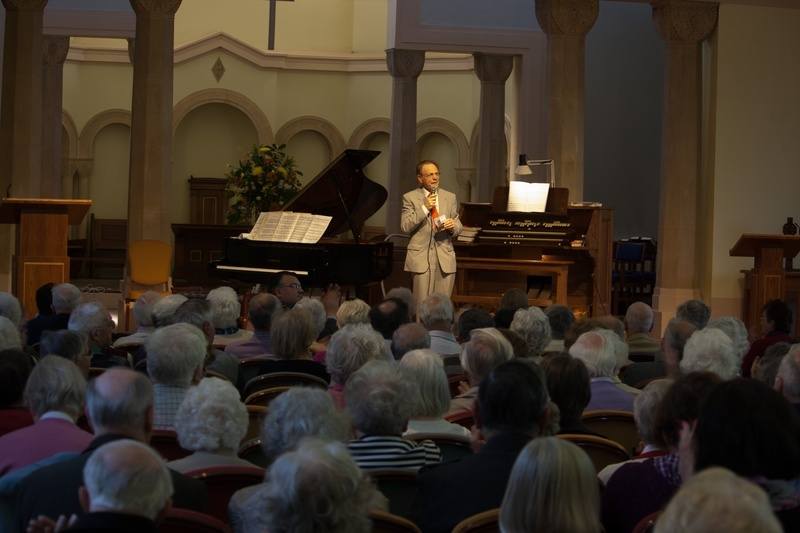 Now in its 18th year, Morning Melodies has raised almost £60,000 for a varied selection of local and national charities.
Morning Concerts take place in various locations, there is no admission charge and all donations without any deductions go towards the nominated charity. There is also a 60 minute CD which can be sold in aid of the charity.
This regular morning event on the musical calendar was devised by Worthing born Musician Marcus Martin, with the intention to present an hour of light classical and popular music, combined with a cup of coffee, make no charge for admission but ask for donations at the end on behalf of various charities. In recognition of this and his other contributions to music and charities in Worthing over a period in excess of 25 years, Marcus was invited to attend the May 2012 Jubilee Buckingham Palace Garden Party hosted by Her Majesty the Queen.
Emmanuel United Reformed Church in Worthing has hosted the majority of concerts and provided a willing team of volunteers to assist. The latest concert in October 2019, -the 83rd in the series -raised £400 for 'Sussex Cancer Fund.
THE NEXT DATE: In view of the current situation, at this point of time we are unable to announce a future performance. Please return to this page at a later date for updated information.